13/05/22: New GSF Car Parts Yeovil branch opens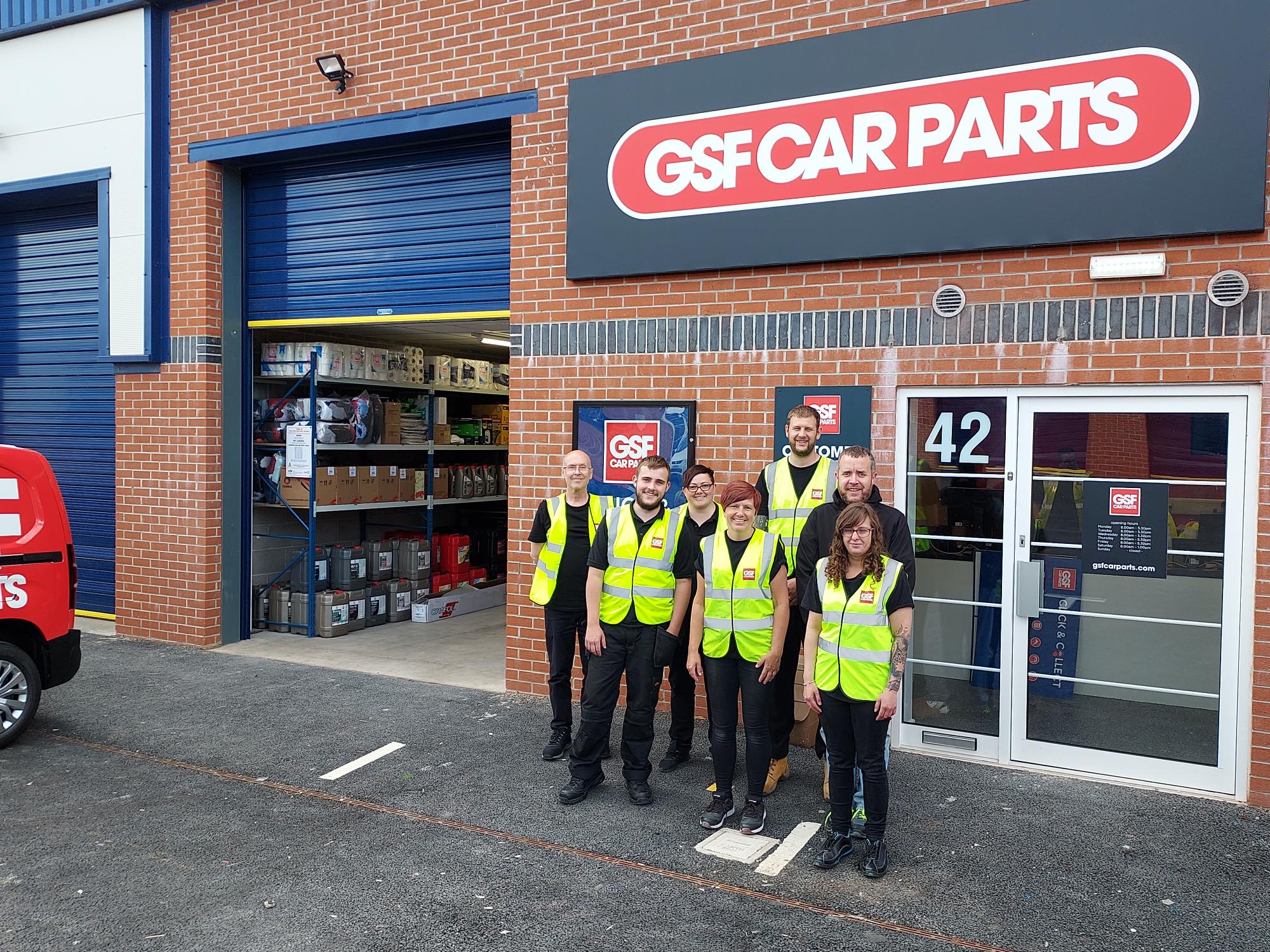 The latest team to join the growing GSF Car Parts network opened the doors to their new Yeovil branch this week.
Like every branch in the GSF Car Parts network, the Yeovil branch will supply a range of high quality car parts, tools and accessories to members of the public and the trade. The vast range of products stocked by the branch covers all makes of car and light commercial vehicles.
The Somerset site marks another greenfield addition to GSF's portfolio of more than 180 branches and it is the first business to open on the brand-new Glenmore trading estate west of the town centre.
GSF Car Parts Regional Manager for Dorset and Hampshire Mike Humphries said: "Yeovil is an area has a wealth of excellent local garages, so we know there is a market here where people are prioritising the kind of quality parts and service we provide day in, day out across the GSF network.
"We are the first business to enter this brand-new trading estate and it's a spot that will quickly become a real hub for the area, so we're looking forward to establishing ourselves as the go-to motor factor for service, value and availability in Yeovil."
Experienced GSF Car Parts Branch Manager Josh Tizzard has taken the reigns at Yeovil and he is joined by a team that blends a useful mix of existing experience at nearby GSF branches and out of industry talent.
GSF Car Parts President and COO Mark Eburne added: "This is an incredibly exciting period of growth for GSF. We see huge potential for the aftermarket and the service we're able to deliver to customers across the UK as a result of this period of development.
"We're thrilled to introduce our market-leading level of customer service to garages across the Yeovil area. We have the parts, the people and the passion to make this branch a real asset to the motoring community."