15/03/23: Leading Automotive Garage Network, Servicesure Autocentres Sets Sustainability Records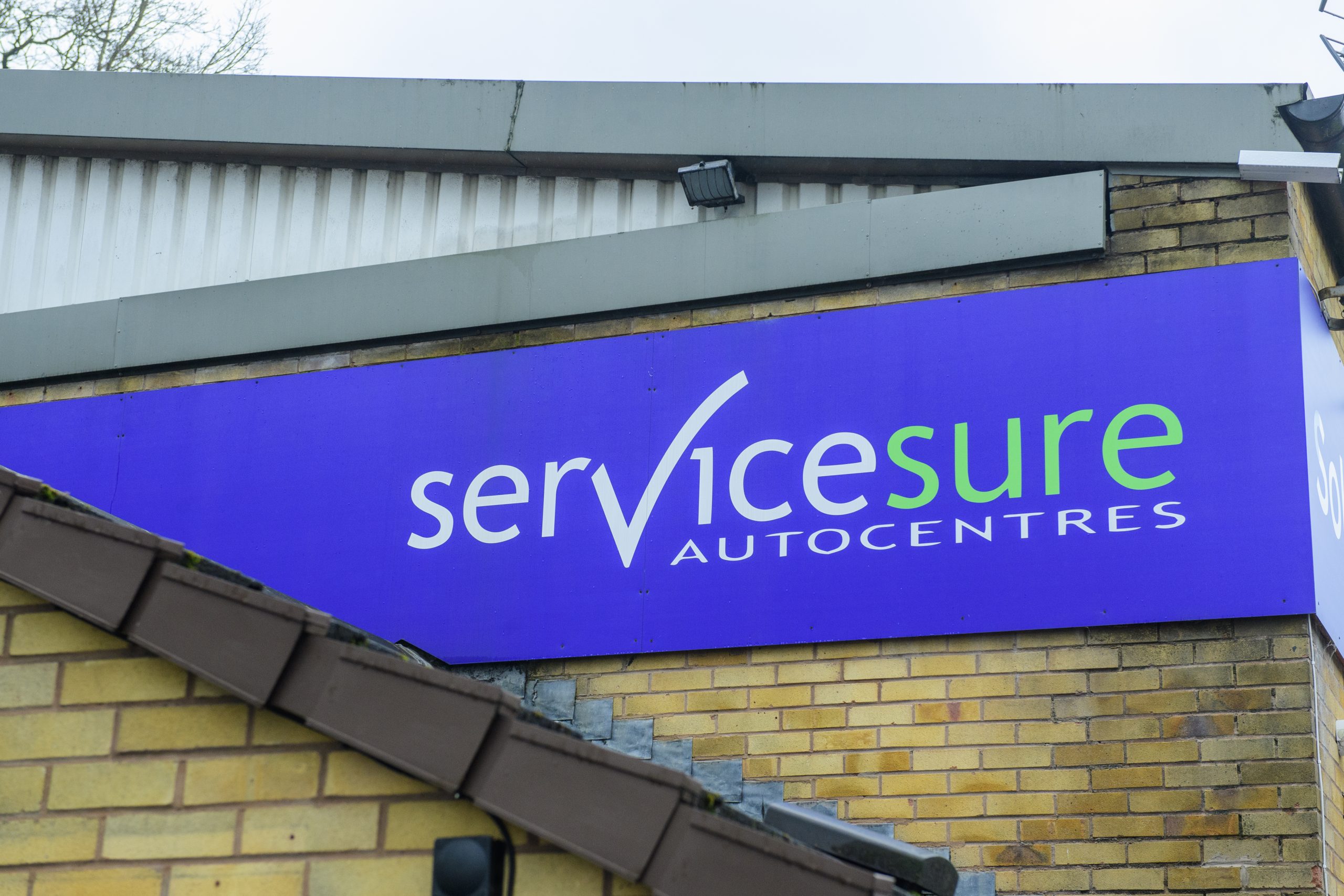 National garage programme Servicesure, run by motor factor GSF Car Parts, has broken records by cutting the most carbon emissions in 2022 through the responsible management of used lubricating oil, of all UK garage networks.
With over 600 members nationwide, Servicesure Autocentres is one of the most prominent garage networks in the UK. The scale of its network collectively generates large volumes of used lubricating oil annually.
As a member-centred programme, Servicesure aims to find the best service solutions for its network, helping them cut both costs and carbon. Through their close partnership with sustainability-focused hazardous waste management partner Slicker Recycling, Servicesure have found a provider that meets all criteria.
A Sustainable Process
Last year, across the Servicesure network, Slicker Recycling collected over half-a-million litres of used lubricating oil, enough to fill a total of seven swimming pools or 250 hot tubs.
Thanks to Slicker's carbon-efficient and sustainable process, Servicesure and its members have significantly minimised their carbon footprint. The vast volume of oil is taken to Slicker's state-of-the-art re-refinery, where it is processed back into a high-quality base oil product. The base oil generated is then used as the main component in the production of brand-new lubricating oils, to be used again in mechanical applications.
Servicesure's Record-Breaking Carbon Savings
Thanks to Servicesure's commitment to carbon savings, they have been working with their member  garages to reduce carbon emissions through Slicker's efficient used oil re-refining service. In 2022, the Servicesure network was best-in-class for cutting carbon for their members through waste oil management. When compared to the PFO production process, a total of 100,000 kg of CO2 was saved using Slicker carbon-efficient base-oil re-refining process. That is the same volume of carbon 4,000 trees absorb annually.
Paul Dineen, Head of Servicesure at GSF Car Parts said: "We're incredibly proud of Servicesure's achievement as the number one automotive garage network for carbon savings through the responsible management of used oil. Servicesure always strive to provide the best solutions for our members, offering sustainable options at competitive prices. Thanks to our close partnership with Slicker Recycling, we have achieved both."
Slicker's circular, re-refining process is the most sustainable approach to used lubricating oil. Alternative providers process the used oil they collect into a product called Processed Fuel Oil (PFO), a low-grade, carbon-emitting fuel used in the marine and energy markets.
Laura Carter, Managing Director, at Slicker Recycling commented: "Not only is the process used by alternative providers short-sighted, consuming a valuable finite resource, but it also generates significant volumes of greenhouse gases, contributing to the climate crisis.
"When it comes to cutting carbon and providing the best solution for its members, Servicesure Autocentre Network is second to none. We are pleased to be working in partnership with providing a reliable hazardous waste management service that cuts both costs and carbon."
For more information on Slicker's sustainable garage waste services contact, out expert team today on 0330 159 8325 or email customerservices@slickerrecycling.com