23/08/23: Servicesure announces Autocentre of the Year Awards finalists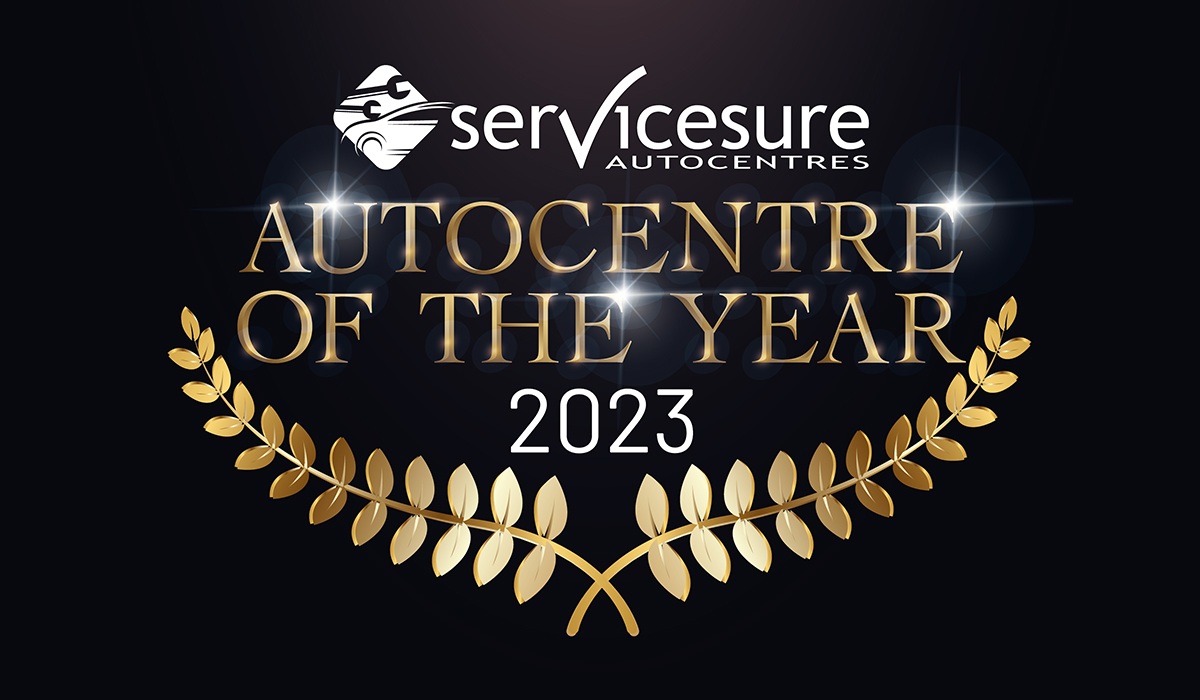 NATIONAL garage programme Servicesure has announced the finalists for its biggest ever Autocentre of the Year Awards.
Thirty Servicesure members are in with a chance of winning the acclaimed Autocentre of the Year and EVSure Garage of the Year accolade. The prize is the highest honour at Servicesure's annual awards event, which celebrates the best and brightest of Servicesure's network of more than 600 members.
The awards comprise 18 categories that showcase the hard work, best-in-class customer service and innovation that Servicesure members across the UK are renowned for. The 2023 event will be the biggest the team has delivered to date, with finalists also getting access to an exclusive trade event with leading OE suppliers.
GSF Car Parts Head of Servicesure Paul Dineen said: "This is our sixth Servicesure Autocentre of the Year Awards and we're incredibly excited to be taking it to the next level with more awards and more finalists than ever before.
"The support of our supplier partners and sponsors has also enabled us to use this event to offer extra value to attendees with our intimate afternoon trade event, which is another useful opportunity to network with the leaders of our industry."
The awards ceremony, which is headline sponsored by Comma and Delphi, will take place on Thursday 12 October at Coombe Abbey in Coventry, with finalists, representatives from GSF Car Parts, award sponsors and industry bodies in attendance.
During the event, the Servicesure team will also be collecting donations for the Ben automotive industry charity.
Paul continued: "Every year we're blown away by the calibre of entrants into the awards and this year our independent judging panel faced some incredibly tough decisions.
"The Servicesure Autocentre of the Year Awards is the highlight of our calendar and the whole team at GSF can't wait to celebrate the diversity, innovation and quality of our nationwide network of member garages."
The finalists for this year's Autocentre of the Year Awards are:
A1 Motorist Centre Ltd
Alfred Hissey & Son
Ashwell Motors
Autobliss
B & K Williams
Blair Atholl Garage
Britannia MOT & Repair Centre Ltd
CARS
Cinderford MoT & Service Centre
Cleevely Electric Vehicles
Crown Garage
DR Automotive
EAC Telford Ltd
Gordons Garage
GPG (Montrose) Ltd
Lowgate Garage Ltd
Meadowfield Auto Centre
MS Auto Centre Ltd
Nations Garage
Oly's Autos Ltd
P & W Autos Services Ltd
Penkhull Service Station
RC Motors Ltd
Ridge West Garage
Simon Graeme Auto Service Centre
Solihull Motor Vehicle services
Stoney Cross Garage
The Auto workshop
Toby Taylor Motor Engineer Ltd
Winchmore Hill Service Centre
The categories for this year's Autocentre of the Year Awards are:
National Winner
Regional Winners

Scotland
Wales
North East
North West
Midlands
South East
South West

Best Newcomer
Special Recognition Award
Customer Service Award
National Winner EVSure Garage

EVSure Garage North
EVSure Garage Midlands
EVSure Garage South

GSF Region of the year
Servicesure Sales Development Manager of the year
Parts Supplier of the year
Business Service Provider of the Year
Servicesure is grateful for the support of its partner sponsors for the 2023 Autocentre of the Year Awards:
Comma
Delphi
Autotech Training
Bumper
Clover
Digital Innk
Garage Services Online
Kingfisher
Slicker Recycling
The Motor Ombudsman
The IMI
Brembo
Mann + Hummel
Schaeffler
Petronas
Yuasa