26/01/23: GSF Car Parts plugs into vehicle electrification at EV Ready event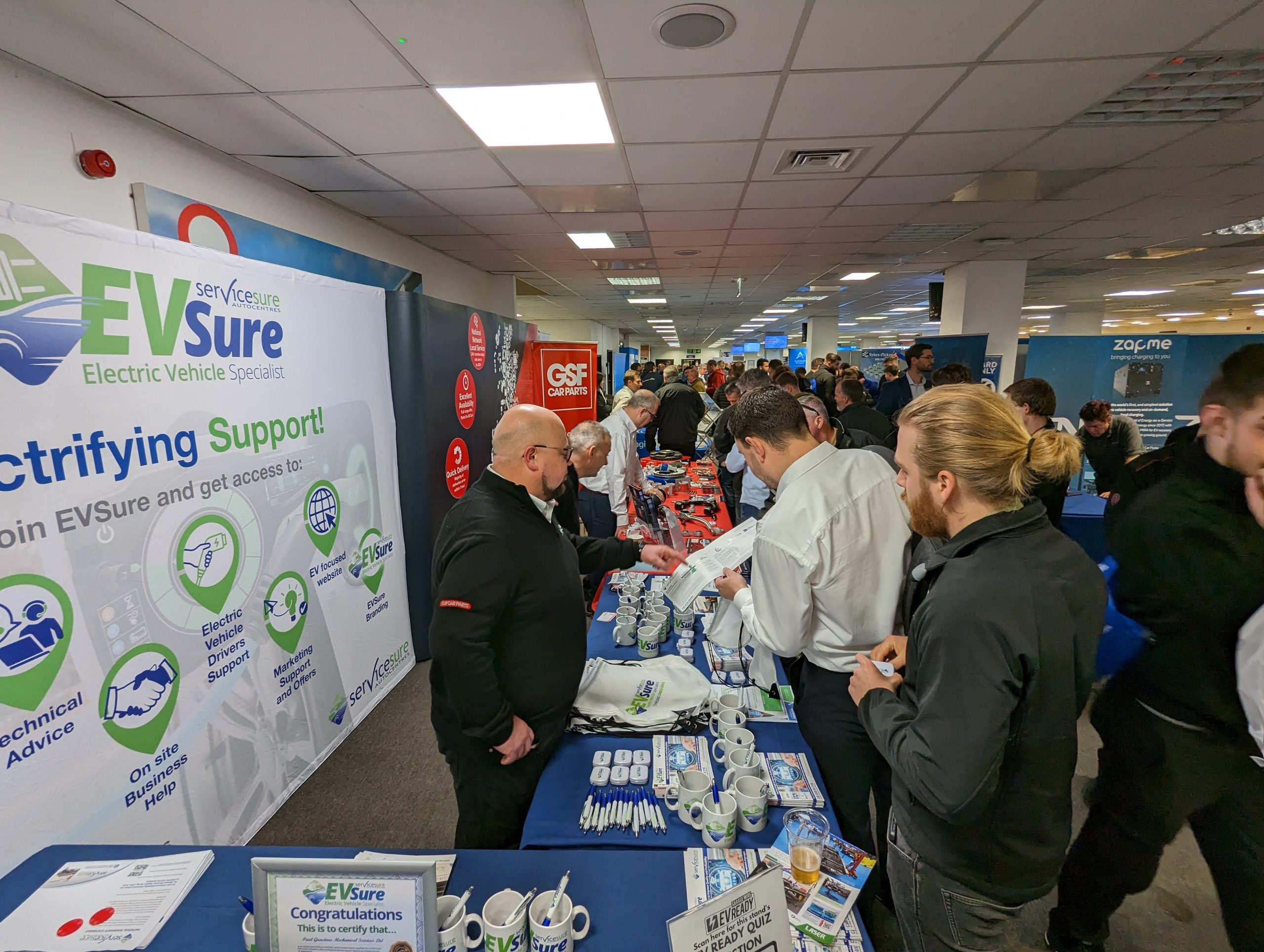 26/01/23: LEADING motor factor GSF Car Parts gave garage owners a unique insight into the future of the automotive aftermarket at the inaugural EV Ready event this week.
GSF was headline sponsor of the show, which was organised by popular automotive publication Garagewire and hosted at Brighton Racecourse on the evening of Wednesday 25 January. Thirty exhibitors comprising global manufacturers, training providers and industry bodies featured at the event, with more than 350 people in attendance.
GSF Car Parts President and COO Sukhbir Kapoor said: "We were delighted to be the headline sponsor of EV Ready and it was encouraging to see more than 350 progressive and enthusiastic members of the independent garage network attending the event to learn more about the ways our industry is evolving.
"As a leading provider of quality aftermarket parts to garages across the UK, we are committed to supporting technicians and their businesses by helping them to learn, adapt and thrive in the years ahead, so events like EV Ready are incredibly valuable channels."
GSF hosted an exhibition stand to highlight the growing range of product applications relevant to electric vehicles (EV), as well as a stand for its leading national garage programme Servicesure, which has more than 600 member garages across the UK.
Servicesure also runs EVsure, a growing EV add-on for its members who are accredited to IMI Techsafe Level 3 that offers a range of useful benefits for garages that work on EVs.
GSF Head of Servicesure Paul Dineen said: "Servicesure is at the forefront of the aftermarket's response to vehicle electrification through our EVsure membership add-on, so our team were fielding lots of positive enquiries about the merits of the scheme throughout EV Ready.
"The skills shortage for technicians qualified to work on electric and hybrid vehicles has been widely reported by industry bodies in the last two years, but EV Ready reflected an increasing desire for technicians and business owners to capitalise on this growing part of our market."
Paul took art in an expert discussion panel at the EV Ready event alongside Peter Melville of the Hybrid and Electric Vehicle Repair Alliance (HEVRA), Ben Stockton of Our Virtual Academy, Quentin Le Hetet of GiPA, Matt Cleevely from Cleevely Electric Vehicles in Gloucestershire and Kevin Pearce from Cedar Garage in West Sussex.