17/08/23: GSF Car Parts volunteers deliver life-changing experiences with Speed Of Sight charity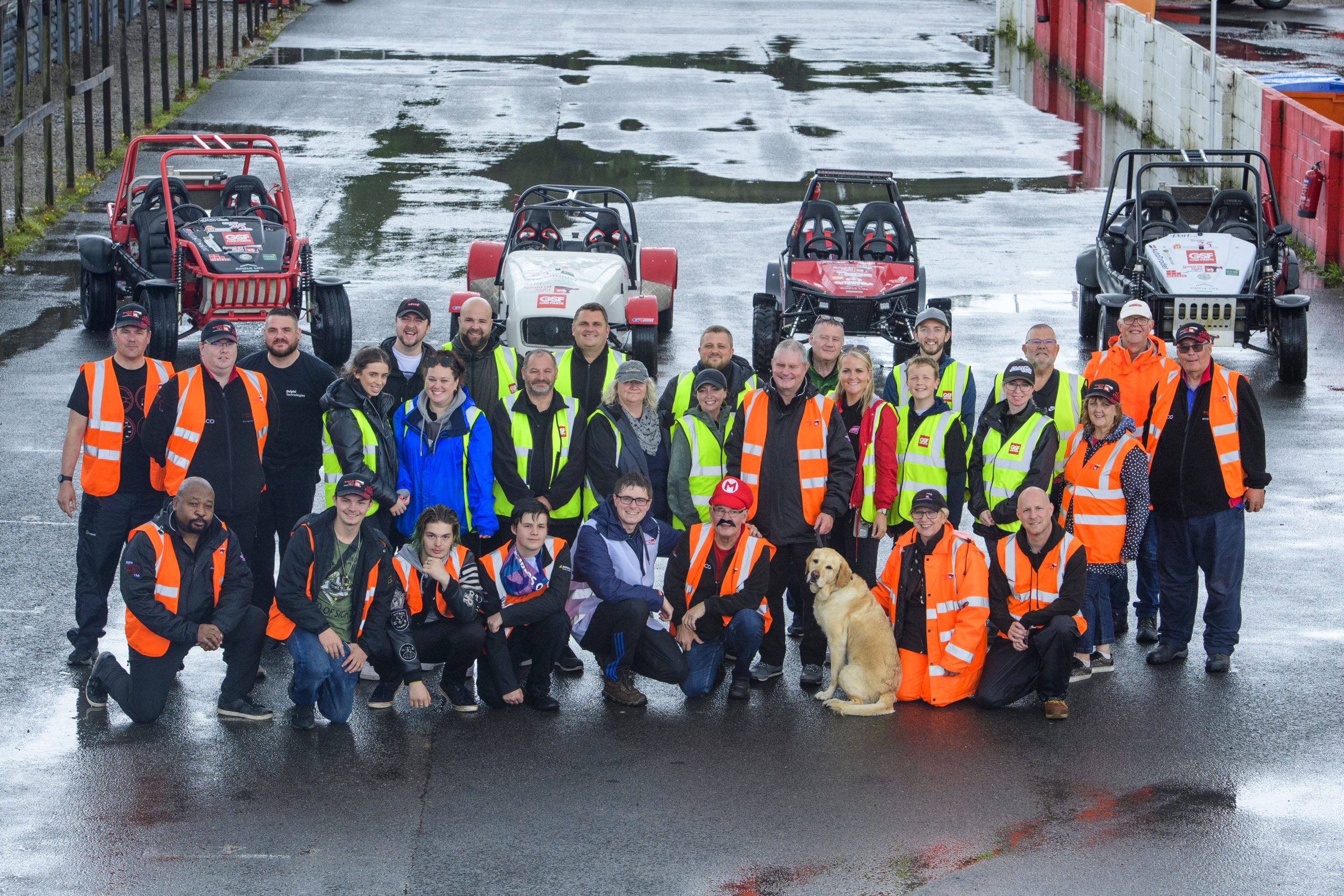 A TEAM of volunteers from national motor factor GSF Car Parts helped to deliver life-changing track experiences with charity partner Speed Of Sight this month.
GSF, which supplies independent garages with parts, tools, garage equipment and specialist training via its network of 180 branches, is a corporate sponsor of Speed Of Sight, a charity offering racetrack-based driving experiences to people with sensory impairments, physical or psychological disabilities, or injuries that prevent them from holding a driver's license.
Speed Of Sight hosted a GSF-sponsored track day and family fun fair at Three Sisters Circuit in Wigan on Monday 14 August, providing track experiences for 20 young people who are supported by the Manchester arm of the Whizz Kidz charity.
GSF Car Parts HR Director Jo Warren said: "It was such a privilege for our team to play a part in bringing these amazing experiences to life for the young people supported by Speed Of Sight and Whizz Kidz.
"We encourage our team members to make use of GSF's paid volunteering scheme and this was the perfect opportunity for it. The feedback we received from our team about the event was brilliant, with everyone bowled over by how heartwarming, eye-opening and moving the experience was for them.
"The work that Speed Of Sight does with people of all ages is fantastic and as a national business of passionate people across the UK, the GSF team is proud to be a part of this family."
Fifteen GSF volunteers from its branches and support teams across the north west and the midlands helped Speed Of Sight to run the day. The team mucked in on a range of jobs including track marshalling, greeting, helping participants into vehicles, manning fun fair stands, certificate presentations and more.
The young people, ranging from age eight to 26, had the opportunity to get behind the wheel and drive themselves, with trained professionals with them at all times, for an unforgettable experience.
Speed Of Sight Co-Founder John Galloway said: "We were thrilled to welcome the staff from GSF to our track day. They were a great help and so positive about us and the charity.
"GSF has become such an important sponsor to us with the money they've donated and the staff volunteering when they can, it means that even more people with a disability can have that experience that many of us take for granted – to drive.
"We rely on generous donations from individuals and companies to help us run these incredible experiences for people, so we're always so grateful when a company, and especially one with an incredible reputation and fantastic staff like GSF, support us."