28/11/11: DR!VE+ Filters gains garage respect for quality and cost-saving credentials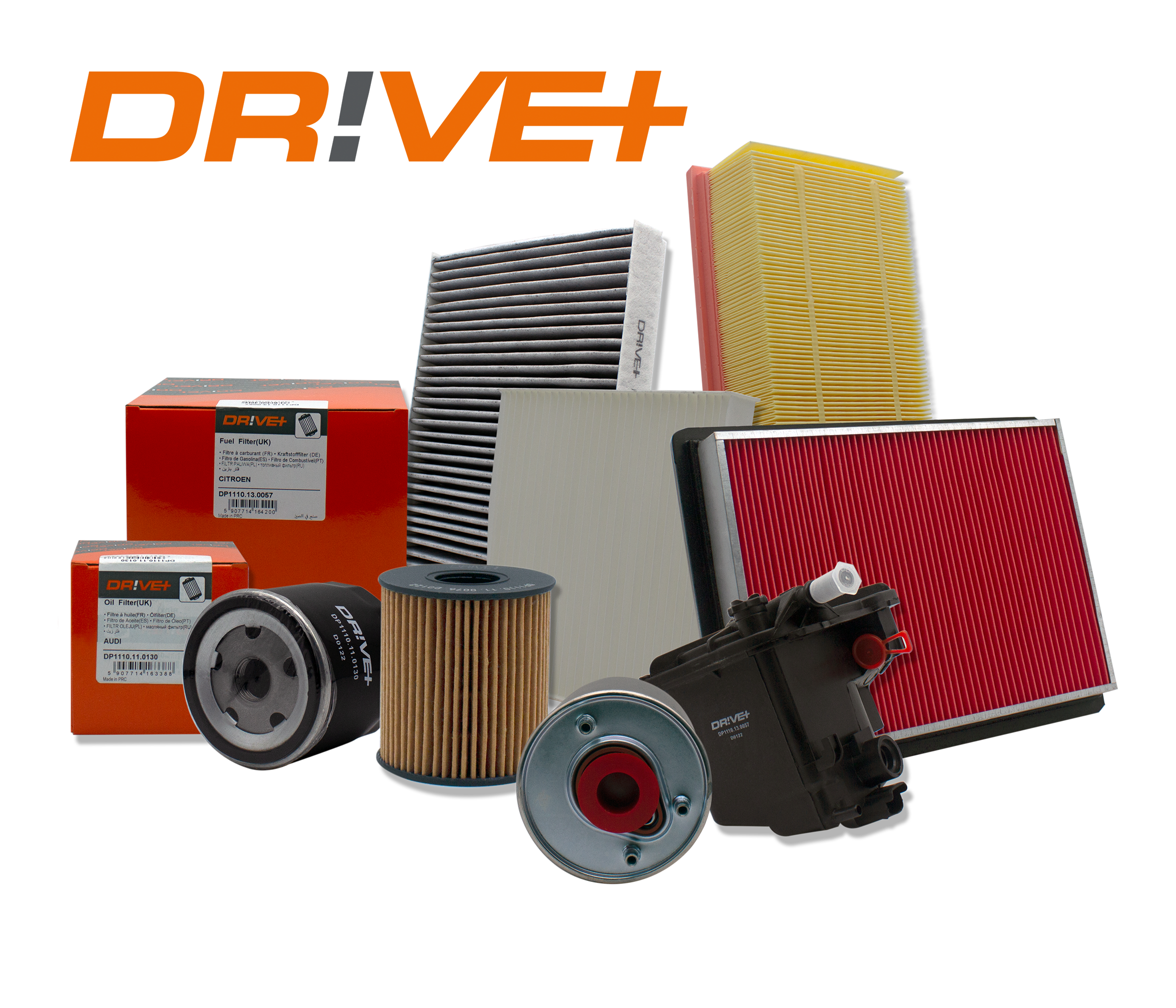 Thousands of DR!VE+ Filters are being fitted to cars every day in the UK as workshops opt for the new OE-matching range of air, cabin, fuel and oil filters exclusively from GSF Car Parts.
Launched earlier this year by the national car parts distributor in response to the UK's worsening cost-of-living crisis, independent garage owners have been quick to praise the brand for its impressive quality and cost saving credentials.
DR!VE+ Filters are Block Exemption compliant, meaning they can be fitted on services for vehicles both within and outside of warranty. Due to their competitive price point, they are proving particularly popular for older vehicles.
Ben Goddard of Goddard and Family Garage Services in Taunton suggests, with DR!VE+ Filters, his workshop now has access to a greater choice of quality parts with an option to suit every budget. "Cars are getting older, people seem to be keeping hold of them for longer rather than trading them in for a newer model and, for cars outside of warranty period, we fit OE-matching service items such as DR!VE+ Filters," he explained. "We find them to be a really good quality, cost effective solution which means it's a brand we're happy to fit and our customers benefit from the cost saving too."
Covering more than 90 per cent of the car parc, DR!VE+ Filters are manufactured to ISO9001 – the international standard for quality management – and manufactured in factories conforming to IATF 16949 – a worldwide automotive manufacturing standard.
Sean Lewis of Sowton Tyres & MOTs in Exeter said: "We're really fortunate to have a broad spectrum of customers, so the DRIVE+ Filters offering works really well in our workshop. For cars over five years old, we tend to use DRIVE+ because the quality is really good for the price. They must be the most competitive filter in the market at the moment and I'm pleased to be fitting them on a daily basis without any hiccups."
GSF Car Parts has now made more than one million DR!VE+ part numbers available in the UK, with further stock expected to be added as demand continues to grow.
Matt Burrows of D & D Tyres in Crewe said: "We've worked with GSF Car Parts for over 15 years and they've always looked after us, so when they suggested we try DR!VE+ Filters we were more than happy to do so. We complete around nine services every day and almost all of them now use DR!VE+ Filters. As expected, we've not had any problems and the low price-point means they work really well for our fixed-price servicing packages."
Brett Earp, marketing and product director at GSF Car Parts said: "Completing our filtration offering, DR!VE+ is an affordable OE-matching brand that doesn't compromise on quality. With MANN-FILTER and Hengst Filters available for those garages seeking an OEM filter, the addition of DR!VE+ means we now have a comprehensive filtration range that is all Block Exemption compliant,  suiting all budgets while maintaining our commitment to quality parts."