17/03/22: Garage Equipment customer Altrincham MOT nets huge haul of kit through GSF Car Parts promotion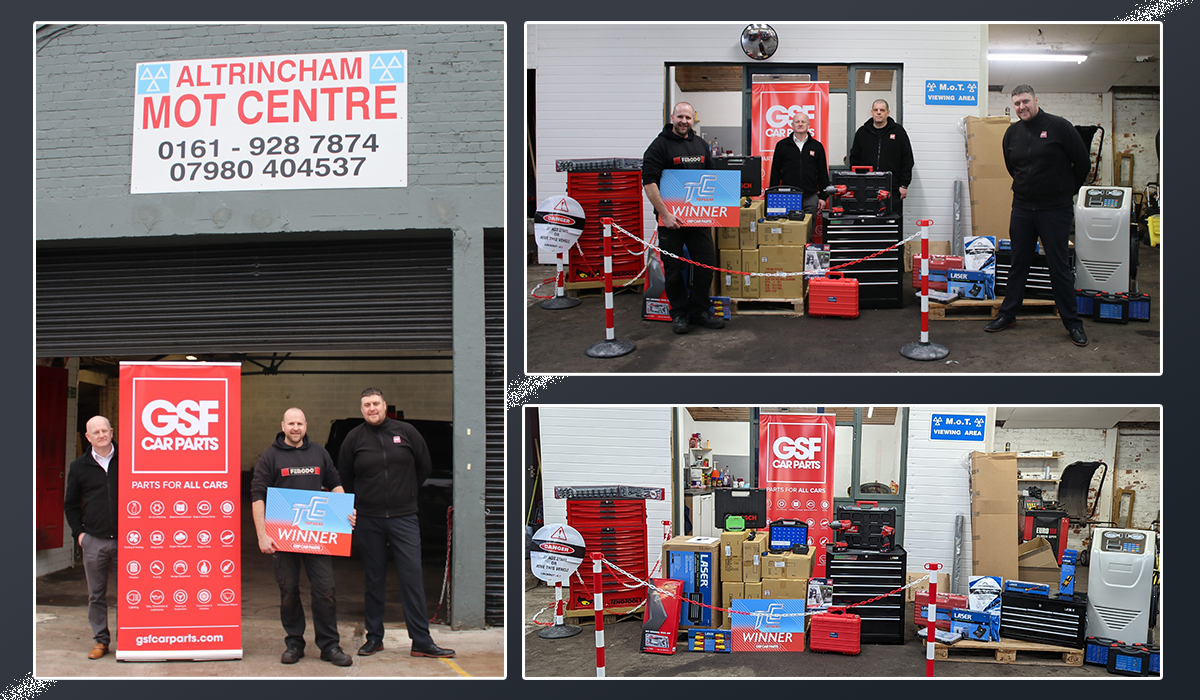 GSF Car Parts' huge prize for last year's successful customer promotion, The Big Drive: Top Gear, has been delivered to winning Wythenshawe branch customer Altrincham MOT.
Pictured above is winner Steve Buckingham from Altrincham MOT with his grand prize, a massive haul of Garage Equipment kit, alongside Rob Ashley and Matt Oddie from the Garage Equipment team and Christian Marsh from GSF Wythenshawe, the branch of which Altrincham MOT is a customer.
Steve said: "I didn't believe it when I got the call and when I told my family, they didn't believe it either. I never win anything.
"All I did was hit my target and now I'm like a kid at Christmas. I just don't know where I'm going to put it all!"
Steve was particularly excited about the comprehensive Laser Hybrid/EV tool kit. He added: "EV is the future and we're starting to see more electric cars come through now. I'm putting my guys through the training, so it's great to get a full kit."
The Big Drive: Top Gear promotion ran from September to November in 2021, with around 2,500 customers taking part.