22/01/22: GSF Car Parts goes for growth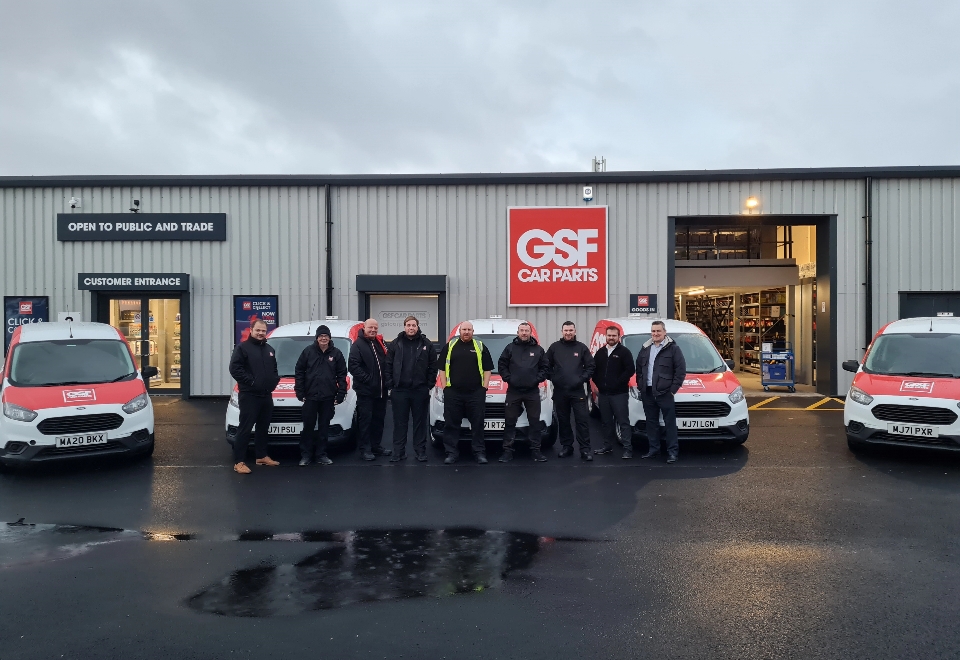 Leading UK motor factor GSF Car Parts has kicked off 2022 with an ambitious plan for growth.
The business, which operates 175 branches across England, Wales and Ireland, is investing in expanding its footprint through new branch openings, increasing its head count and reorganising its regional network structure to better support customers.
President and COO Mark Eburne said: "This is an incredibly exciting period of growth for GSF. We see huge potential for the aftermarket and the service we're able to deliver to customers across the UK as a result of this period of development.
"We have greenfield sites earmarked across the UK where we see clear opportunities for us to bring our excellent service to new customers. Already we've opened new branches in Bournemouth, Warrington (pictured above) and Sydenham, and there are more to come in the first quarter of 2022."
Inside the business, GSF has reorganised its network structure into five geographical divisions, with 20 regions split between them. The new structure will enable stronger managerial support and more dedicated resource, while establishing a format that is easily scalable as plans for network expansion continue at pace.
The new network structure is also accompanied by the introduction of Customer Solutions Managers (CSM) across every region. CSMs will play a key part in both network expansion and GSF's commitment to delivering outstanding service to existing customers.
Mark continued: "Our Customer Solutions Managers will ensure our independent garage customers, national chains and Servicesure garage model members have everything they need not just to keep their customers on the road, but to help their business thrive too.
"We'll be working closer than ever with garage owners to ensure their workshops are equipped with the technology, skills and parts they need to be successful both now and in the years to come."
GSF Car Parts is a subsidiary of Uni-Select, a leading Canadian automotive business that also operates an aftermarket company in Canada and an automotive paint refinishing and supplier in North America.
Mark continued: "It's fantastic to be a part of a global organisation like Uni-Select, because their support, infrastructure and investment are all key enablers that are helping us to facilitate this rapid growth for GSF.
"We see clear and immediate opportunities to rapidly expand GSF. Our people are highly motivated, expertly skilled and hungry to make us the go-to supplier for the aftermarket."