30/11/21: GSF Car Parts opens new branches in Bournemouth and Warrington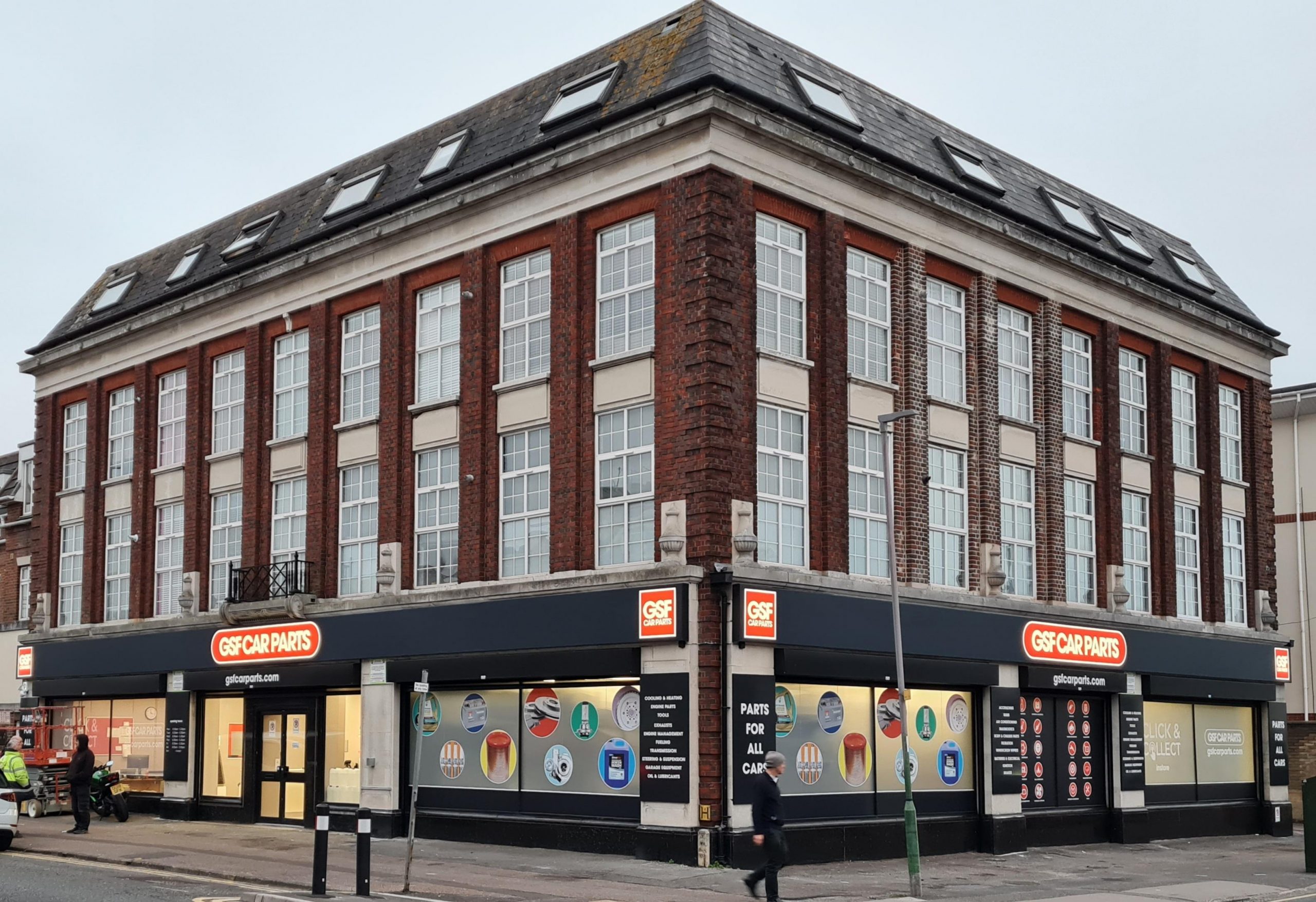 NATIONAL motor factor GSF Car Parts has opened two new branches in Bournemouth and Warrington this week.
The move is part of the company's focus on growth and expansion following its recent rebrand from a dozen local trading identities to one nationally recognised brand with 173 branches.
GSF Bournemouth (pictured above) opened on Monday 29 November and is located on Holdenhurst Road, while GSF Warrington opened on Wednesday 1 December and is situated on Bewsey Industrial Estate.
President and COO Mark Eburne said: "We're delighted to bring our outstanding service, excellent range and quick delivery to customers in Bournemouth and Warrington. This is an exciting time for GSF Car Parts as we forge relationships with customers in new areas to help them capitalise on the strength of the aftermarket.
"GSF Bournemouth is in a prime central location that's perfect for servicing independent and national customers in this thriving seaside town. We've got an experienced team on board who are eager to put their knowledge and passion to good use in order to position GSF as the best option for customers in the area.
"We've historically had a fantastic relationship with customers in the north west, so we're confident that we can build on this with the opening of our GSF Warrington branch. It's in a spot that gives us ideal access to all major local roads and our team are committed to providing the kind of best-in-class customer service that makes us the first choice for great value, high quality parts."