09/02/22: GSF retail site adds bilingual functionality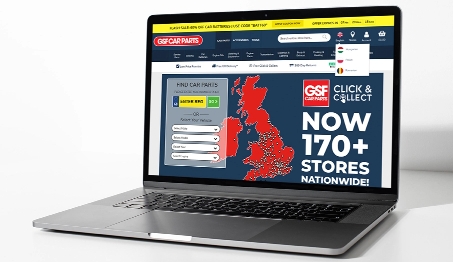 GSF Car Parts has rolled out a new feature on its retail site to make the website more accessible to customers.
Users can now use a toggle at the top of the GSF webpage to switch the language of the entire site to either Hungarian, Polish or Romanian.
Everything on the site will be translated at the click of a button, making it more accessible for those whose first language isn't English.
Head of Marketing Simon Moore said: "Our long-term development of the retail site isn't just about how the site works, but how easy it is to use for our customers, which is why we've introduced this new bilingual functionality.
"Our market research shows us that we have a diverse customer base and we want to make the retail experience as smooth and welcoming as possible for our diverse demographics."
The functionality to switch between more languages will be added to the site in the coming months, including Hindi, Punjabi, Urdu and Welsh.